Ehormones MD New York, New Jersey & Philadelphia Testosterone Therapy Offices
Ehormones MD has 2 offices serving the Philadelphia area – 1 in Lawrenceville, New Jersey and a 2nd office in Bala Cynwyd, Pennsylvania (Philadelpia). For our New York City area patients, Ehormones MD's New York office is centrally located in Midtown Manhattan. Ehormones MD's Doctors specializes in Hormone Replacement Therapy, including Testosterone Therapy, HGH Therapy (Human Growth Hormone), diet and fitness.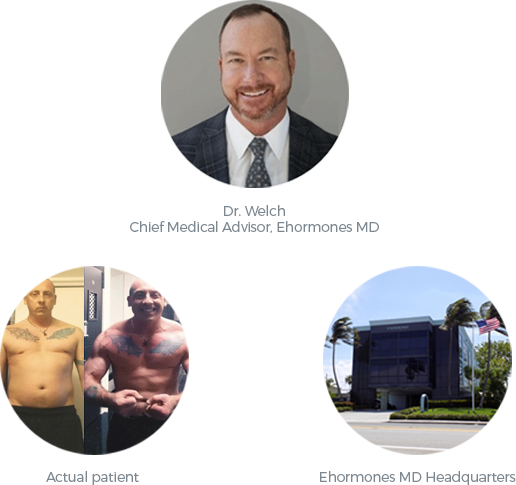 New York Hormone Replacement Therapy
---
EHormonesMD New York helps both men and women find relief from symptoms of hormonal imbalance such as low libido, depression, hot flashes, weight gain, irritability, fatigue, and loss of muscle.
We offer patients Testosterone and Human Growth Hormone (HGH as it is more commonly known) and wellness programs. Through state-of-the-art diagnostic hormone testing, we can determine your hormone levels.
The positive effects of Testosterone and HGH can be seen in increased lean mass (your muscle tissue), improved bone density, decreased central body fat, regulated blood sugar levels and improved immune function.
EHormonesMD  has an integrated natural solution for testosterone replacement. The skilled physicians at EHormonesMD New York offer a full-circle preventive approach to optimal health through personalized fitness programs, tailor-made nutrition plans, and Sermorelin.
It is a scientific fact that as we age our hormone production declines. Ask yourself, are you suffering from any of the following low testosterone symptoms?
Fatigue
Lack of interest in sex (low libido)
Problems getting or keeping an Erection (ED)
Weight gain
Decreased muscle tone
Decreased exercise capacity
Depression
Memory loss
Mood swings
Wrinkled/loose skin
Trouble sleeping
At EHormonesMD New York Hormone Replacement Therapy Doctors, we provide:
Highly trained Medical Doctors to closely supervise all Hormone Therapy Programs
A comprehensive review of symptoms, medical, family and personal history
Natural hormone balancing
Testosterone Therapy
HGH Therapy including Sermorelin
Ongoing evaluations
Quality compounded medication
Highest quality supplements
Fitness programs
Nutrition planning
Stress reduction plans
After the age of 30, the natural production of your major hormones including Growth Hormone, Testosterone, Progesterone (and Estrogen in females) begins to decline. Both males and females experience a decline in their quality of life which is directly related to natural hormonal decline. Let us help restore your natural balance!
Call today to schedule an appointment with our HRT Doctors: (609) 235-0925
Find our nearest office at: EHormones New Jersey, 100 Federal City Rd, Lawrenceville, NJ 08648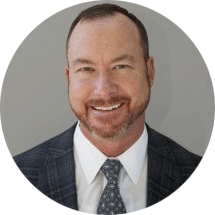 To achieve the best possible results for each patient, we must treat everyone as a unique individual. – Dr. Welch
Dr. Frank J. Welch M.D., M.S.P.H., F.A.C.P.M
---
Dr. Frank J. Welch is a leading advocate and expert in the field of hormone replacement therapy, wellness and disease prevention. Dr. Welch specializes in treating male patients with HGH Therapy and Testosterone Replacement Therapy.
Dr. Welch received his medical degree in from the University of New Mexico in 1993, where he also graduated Valedictorian in Chemical Engineering in 1985. He completed his residency in Preventive Medicine from Tulane University in 1998.
Dr. Welch is a Board Certified Fellow of the American Board of Preventive Medicine and is certified in American Academy of Anti-Aging Medicine (A4M). He has worked in both academic and public health civil service for 20 years and is a highly experienced age management and hormone replacement physician. Dr. Welch is certified in anti-aging medicine with a special interest in the treatment of andropause and hypogonadism.
If you are interested in becoming a patient of Dr. Welch, call Ehormones MD at (800) 658-8858 for a 100% Free Consultation.
Call Ehormones MD now for a Free Consultation (609) 235-0925. We're here 24/7 to help.
Contact Us
If you have any questions or want to book a treatment, you can contact us using contact form bellow.
We're here 24/7 to help.