Tampa Anti-Aging Clinic offering HGH Therapy and Testosterone Replacement Therapy
Ehormones MD Tampa, located in beautiful, historic South Tampa, is one of the leading Testosterone and HGH Clinics in the U.S. With thousands of satisfied patients, let Ehormones MD make you our next success story.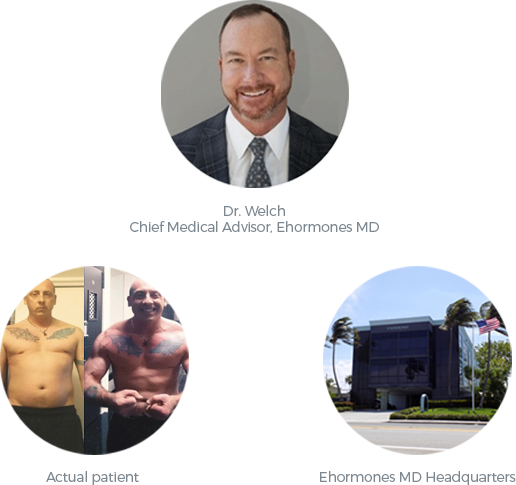 Testosterone: it's the hormone that most of us associate with manhood, fueling your body's ability to function at peak performance. Even so, many people don't realize just how important testosterone levels really are – and how many purposes testosterone serves.
But once you hit 30, testosterone levels decline at a steadily increasing rate. What does this mean for you? Once hormone levels dip below an ideal level, noticing a difference in how you look and feel is inevitable.
But there's good news: at the Ehormones age management clinic in Tampa, you can tap into the power of testosterone treatment and other therapies to restore your body's natural balance. If you think you may be suffering from Low T, now is the time to take charge of your wellness.
Call Ehormones MD now for a Free Consultation (813) 315-3502. We're here 24/7 to help.
Is Low Testosterone Affecting Your Quality of Life?
---
Symptoms of Low T affect virtually everything, from your physical makeup to how well you perform in the gym, the workplace, and the bedroom. Every guy experiences low hormone levels differently, but some of the most common symptoms include:
Decreased energy and stamina
Increased body fat, particularly around the midsection
Decreased muscle tone
Low sex drive
Difficulty achieving or maintaining an erection
Irritability, depression, or anxiety
"Brain fog"
Unwanted weight gain
Problems sleeping
Mood swings
The benefits of HGH and testosterone therapies can counteract these symptoms, kicking your body into high gear and boosting your quality of life across the board.
Testosterone Replacement Therapy in Tampa, FL
---
Ehormones is a trusted provider of testosterone therapy, HGH therapy, and other age management treatments for men in Tampa and nationwide. Our services include a diverse range of anti-aging treatment options, ensuring that every man can receive the individualized care he needs to succeed.
Our comprehensive approach to wellness includes:
An initial assessment to determine symptoms, medical, family, and personal history
Doctor-supervised programs
Testosterone therapy
HGH therapy
Ongoing evaluation and assessment of results
Fitness and nutrition support
Premium supplements
High-quality compounded medication
Plans for stress reduction
Are You Ready to Look and Feel Better than Ever?
---
HGH therapy and other anti-aging treatments can be a complete game-changer, whether you're just hitting 40 or are well into your 60s. Get off the bench and back in the game with help from Tampa's leading experts in age management medicine.
Our testosterone therapy, HGH therapy, and other treatments have helped countless men regain their vitality and enjoy the life they want and deserve. With more than 30 offices across the U.S., including our Tampa HGH clinic, you're never far from getting a fresh start with help from Ehormones.
Schedule a Consultation at the Best Age Management Clinic in Tampa
---
A healthier, happier future isn't off the table, no matter what age or stage of life you're facing. Our Tampa anti-aging doctors are prepared with the expertise and resources to support you through your wellness journey, facilitating tailored treatment plans that align with your goals. There's no reason to waste one more day feeling like less than your best self, especially not with a myriad of innovative and effective treatments available at Ehormones.
Learn more about how testosterone, HGH, and other therapies can be the key that unlocks a new level of stamina, energy, and vigor for life. Contact Ehormones in Tampa to schedule your consultation appointment today.
Call today to schedule an appointment with our Tampa HGH Doctors: (813) 315-3502
Find our nearest office at:
Ehormones MD Tampa
706 S. Moody Ave
Tampa, FL 33609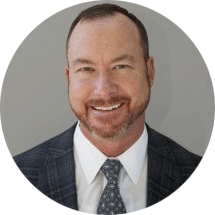 To achieve the best possible results for each patient, we must treat everyone as a unique individual. – Dr. Welch
Dr. Frank J. Welch M.D., M.S.P.H., F.A.C.P.M
---
Dr. Frank J. Welch is a leading advocate and expert in the field of hormone replacement therapy, wellness and disease prevention. Dr. Welch specializes in treating male patients with HGH Therapy and Testosterone Replacement Therapy.
Dr. Welch received his medical degree in from the University of New Mexico in 1993, where he also graduated Valedictorian in Chemical Engineering in 1985. He completed his residency in Preventive Medicine from Tulane University in 1998.
Dr. Welch is a Board Certified Fellow of the American Board of Preventive Medicine and is certified in American Academy of Anti-Aging Medicine (A4M). He has worked in both academic and public health civil service for 20 years and is a highly experienced age management and hormone replacement physician. Dr. Welch is certified in anti-aging medicine with a special interest in the treatment of andropause and hypogonadism.
If you are interested in becoming a patient of Dr. Welch, call Ehormones MD at (813) 315-3502 for a 100% Free Consultation.
Call Ehormones MD now for a Free Consultation (813) 315-3502. We're here 24/7 to help.
Contact Us
If you have any questions or want to book a treatment, you can contact us using contact form bellow.
We're here 24/7 to help.