HGH Therapy and Testosterone Replacement Therapy in Salt Lake City
Located in the beautiful Salt Lake City, Utah Ehormones MD is here to guide you through the common problem of Low Testosterone or "Low T". Our doctors prescribe personalized anti-aging programs that can get you back to feeling like your old self in no time.
Rediscover your vitality with HGH and testosterone therapy from Ehormones MD
Do you remember what it felt like when you were in the prime of young manhood? The endless energy, the go-all-night attitude, and the confidence to conquer whatever came your way – plenty of men would give just about anything to get even a small part of it all back.
Actually, turning back the clock isn't as impossible as it seems. For generations, we've been told that getting older is just a fact of life and that you have to accept the natural wear and tear that comes with it. But as it turns out, many of those symptoms of aging in men can actually be traced back to hormonal health. More specifically, low testosterone levels could easily be the reason why you're wishing you could rewind to your mid-20s. 
At Ehormones MD, we take a targeted approach to resolving low-T issues using HGH and testosterone replacement therapy. As the practice of the best low testosterone doctor Salt Lake City has to offer, our testosterone clinic is a trusted provider of advanced treatments and therapies. Our team of age management experts understands what it takes to build a solid foundation of men's wellness, and we have the outstanding testosterone and HGH therapy options you need to get started now.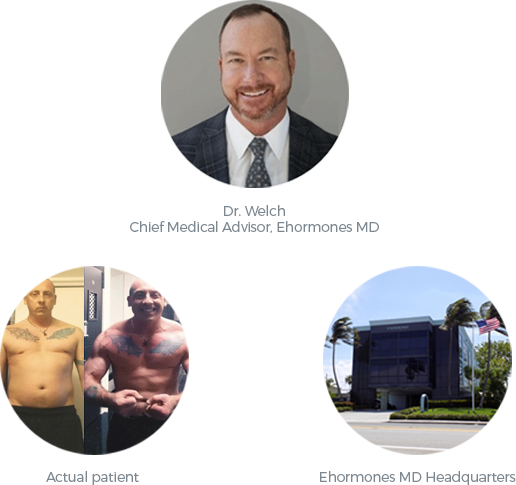 Ehormones MD Anti-Aging Clinic In Salt Lake City, Utah
---
Our professional and friendly staff of anti-aging doctors have a wealth of experience in HGH and testosterone replacement therapy.
Here at Ehormones MD, we offer men a wide range of anti-aging medicine. We'll design a program to fit your exact needs and walk you through the entire process. We know that starting an anti-aging program can be a big decision.
That's why our anti-aging doctors are here to answer your every question. If you're a man over 30 suffering from one or more of the following conditions, you owe it to yourself to call us.
Decreased energy
Increased belly fat
Decreased muscle tone
Decreased exercise stamina
Poor sleep quality
Lethargy
Low libido
Suboptimal erections
At Ehormones MD, we value your health and safety above all else. Unlike other anti-aging clinics that can feel impersonal, we offer a pleasant environment with doctors that genuinely care about your health.
We know choosing the right HGH clinic can be a difficult choice. If you've been considering using HGH or testosterone to change your life, we can offer you the treatment you need. Call us now for a free consultation at (801) 260-1657 to discuss your options.
Call Ehormones MD now for a Free Consultation (801) 260-1657. We're here 24/7 to help.
What Is HGH Therapy?
---
First, let's define "HGH". It's an abbreviation for "human growth hormone," which is a peptide hormone that causes cell growth in the body. HGH does this by way of cell regeneration and cell production.
When the term "HGH" is thrown around, most people think of the formative years, when bones are growing in children. However, some people might be surprised to learn that HGH is produced and secreted throughout our body life-long.
Optimal levels of HGH pumping through the body result in good, radiant health. When this occurs, skin, hair, and nails look radiant. The joints and muscles all function perfectly. In addition, men with normal HGH levels possess relatively low body fat to muscle ratios.
The additional benefits of optimal HGH levels include a normal sex drive with full erections. Another important benefit is that men with good quantities of HGH usually sleep restfully through the night.
But around the age of 30, HGH levels begin to drop. The reason for this is complex but it's a natural process. In today's polluted world, HGH levels are dropping at an earlier age than men just 30-40 years ago. This has caused a malady of symptoms in unsuspecting men.
Maintaining sufficient levels of HGH for health is crucial to looking and feeling good. For men suffering the effects of low HGH, the answers may be found at a HGH clinic near you.
FIND AN HGH CLINIC NEAR ME IN SALT LAKE CITY, UTAH: Call us 24/7 at (801) 260-1657 or submit the form on this page.
Is HGH Therapy Effective?
---
Most men that undergo HGH replacement therapy in our Salt Lake City HGH clinic report a substantial decline in the symptoms of low HGH. This typically occurs after being on HGH for six months, although results will vary based on the individual.
If you're a man over 30 and think you have the signs of low HGH, you might want to consult with us. It's completely free and our HGH doctors are here to answer your every question. Our anti-aging clinic in Salt Lake City, Utah has a proven history of restoring HGH levels in men back to normal levels.
Through prolonged use of human growth hormone, anecdotal evidence shows the following benefits may be possible:
Decreased body fat and higher exercise stamina
Increase energy and muscle tone
A higher libido
Better sleep
Optimal erections
Before you ever go on HGH therapy, our Salt Lake City HGH doctors will test you to make sure it will be a safe and effective treatment for you. When on the therapy, our anti-aging doctors will routinely check your biomarkers and blood.
We can't stress enough the importance of finding the right HGH doctor to work with. There are many nuances and intricacies that make HGH therapy and testosterone replacement tricky. You definitely want an experienced and knowledgeable anti-aging doctor in your corner throughout the duration of the treatment.
Call Ehormones MD now for a Free Consultation (801) 260-1657. We're here 24/7 to help.
How Safe Is HGH Therapy?
---
Throughout the last few decades, human growth hormone treatment has received some bad press. Many have speculated about the efficacy and safety of the treatment.
Those opposed to the treatment claim possible serious side effects could accompany HGH therapy. We've looked through the records and could not find conclusive studies to prove these claims.
On the contrary, over the last generation, thousands of people have effectively used HGH under the care of a responsible HGH doctor. Many of these patients have been on HGH for a prolonged period with no serious health problems.
A large percentage of these patients report an overall improvement in quality of life and mood. After being on HGH replacement therapy for years, it is not unexpected to see tangible results.
Can HGH present risks? Yes, if blood analysis shows contraindications to treatment. But those people – and they are a small percentage – would not start treatment.
HGH can also be purchased on the black market. Many of the people who do buy on the black market self-prescribe, unaware of any contraindications. Furthermore, they take mega-doses of HGH that can result in unwanted side effects.
At Ehormones MD in Salt Lake City, we screen and monitor our patients every step of the way. By doing so, we virtually ensure that HGH therapy is safe for the short and long term. If you're looking for the best anti-aging clinic in Salt Lake City, Utah, then give us a call at (801) 260-1657.
Call Ehormones MD now for a Free Consultation (801) 260-1657. We're here 24/7 to help.
What Is Testosterone Therapy?
---
Testosterone therapy is the supplementing of testosterone in a man's body to bring it back to normal levels. You've probably heard the term "testosterone" used many times before. But what exactly is it?
Let's define it to be clear. Testosterone is the primary male hormone responsible for male secondary sexual characteristics. It's basically what makes a man, a man.
When testosterone levels are humming along at normal levels, everything usually functions correctly in a man's body. This includes restful sleep, low body fat, lean muscle, normal erections, and elevated sex drive. Additionally, good bone density, peak sperm production and a feel-good mood are all results of normal testosterone levels.
Unfortunately, just like we saw with HGH levels, testosterone begins to decline around age 30 in men. This drop in testosterone usually occurs at a rate of 1.6% per year after age 30.
While that percentage seems small, it can add up in time. Low levels of testosterone can result in hair loss, an increase in central belly fat (and sometimes increased breast tissue), diminished energy levels, and decreased muscle tone.
The only known way to restore lost levels of testosterone is by replacing it under the care of a certified TRT doctor. You may find information online informing you that certain supplements or foods can raise testosterone naturally.
However, those claims have no scientific backing. Only a certified TRT doctor and clinic can restore lost levels of testosterone.
If you believe you are experiencing one or more of the symptoms mentioned on this page, you may have low testosterone. Please feel free to contact Ehormones MD Anti-aging clinics for a free consultation at (801) 260-1657 or submit the form on this page.
How to Know if You Have Low Testosterone
The symptoms of low testosterone can look a lot like the natural effects of the aging process – or at least, what we think are the normal signs of getting older. For some men, low T symptoms are just an annoyance (for now, anyway), while others realize that the side effects have wreaked havoc on virtually every aspect of their lives.
The fact is, low-T is extremely treatable. So, you don't need to settle for living with even one of the side effects of low testosterone levels. Testosterone therapy offers an easy, effective opportunity to rejuvenate your sense of wellness – why wouldn't you reach out and take it?
Here are some of the most common signs that you may have low testosterone:
Fatigue

Decreased sexual performance, including low libido or difficulty maintaining an erection

Weight gain

An increase in fat around the midsection

Issues with memory, concentration, and focus

Insomnia

Depression, anxiety, or mood swings

Sagging and wrinkled skin

Loss of exercise ability and muscle tone
While it's true that your body changes as you get older, these changes don't have to mean a decrease in your quality of life. In fact, there are plenty of men that are living their best lives well into their 50s, 60s, and beyond. 
What Causes Low Testosterone? 
Before you start trying to pin the blame for low-T on yourself, you should know that it can be caused by a wide variety of factors. You might be surprised at just how common it is, especially as men reach their 30s, 40s, and 50s. 
At Ehormones, we customize our treatment approach to deliver the best possible results. This includes assessing your health, medical history, and other factors to determine which of the following factors could be contributing to your symptoms:
Age

Medications

Medical conditions

Past injuries to the groin or testicles

Alcohol or drug use
Is Testosterone Therapy Effective?
---
The short answer is, yes. Testosterone therapy has proven to be effective in restoring a man's testosterone levels back to normal levels. While not every man will experience these results, most men who do TRT therapy at our Salt Lake City Testosterone Clinic do.
Having low levels of testosterone can cause a cascade of health issues in a man's body. Most men report reduced sex drive, less than optimal erections, lack of ambition, poor sleep quality, increased belly fat and the inability to build muscle.
Additionally, lower bone density can occur, which makes men more susceptible to fractures and broken bones. All these pernicious symptoms are possible when testosterone levels fall below normal levels.
Most men typically experience a drop in testosterone levels after the age of 30. Once levels begin to drop, they start a slow, gradual decline into middle age and the geriatric years. This wreaks havoc with the body and it simply cannot perform at optimal levels, like it did in youth.
Fortunately, at our Salt Lake City Testosterone Therapy Clinic we can help men restore their lost levels of testosterone. After helping thousands of men to reclaim their health and youth, we can confidently state that testosterone therapy is effective and it works.
Find a Testosterone Clinic near me. Call us 24/7 at (801) 260-1657 or submit the form on this page.
Is Testosterone Therapy Safe?
---
If testosterone therapy is conducted and monitored by a qualified TRT doctor, it can be a very safe treatment. We know this because we've put thousands of men successfully on testosterone replacement therapy.
We should mention that it is important to understand that, like any medication, TRT does not come completely without risk. But our testosterone doctors screen and monitor patients through the entire process. If any part looks unsafe for the patient, he would be immediately taken off the therapy.
Working with a qualified testosterone therapy physician is key. You'll want a certified and experienced doctor to prescribe the correct doses, monitor your body and make any necessary changes.
Some people believe TRT can be dangerous. But this is chiefly due to men self-prescribing and taking doses of testosterone that far exceed normal levels. Additionally, these men are not being monitored by a qualified TRT doctor.
When done correctly, testosterone therapy is safe and effective. For most men, it's their last resort to get their life back.
If you'd like to talk with us about starting testosterone replacement therapy, call Ehormones MD to schedule an appointment with our Salt Lake City HGH Doctors: (801) 260-1657
Find our nearest location at:
Ehormones MD Salt Lake City
9660 S. 1300 E., Ste. 302
Sandy, UT 84094
Trust Your Health to Salt Lake City's Leading Testosterone Therapy Provider
Odds are, you're not one to accept being second-best – and neither are we. Ehormones MD in Salt Lake City is dedicated to raising the bar for HGH and testosterone replacement treatments in Utah, giving men a first-class choice when it comes to their health and wellness. 
Discover the difference our comprehensive approach can make when you contact us today!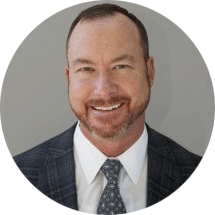 To achieve the best possible results for each patient, we must treat everyone as a unique individual. – Dr. Welch
Dr. Frank J. Welch M.D., M.S.P.H., F.A.C.P.M
---
Dr. Frank J. Welch is a leading advocate and expert in the field of hormone replacement therapy, wellness and disease prevention. Dr. Welch specializes in treating male patients with HGH Therapy and Testosterone Replacement Therapy.
Dr. Welch received his medical degree in from the University of New Mexico in 1993, where he also graduated Valedictorian in Chemical Engineering in 1985. He completed his residency in Preventive Medicine from Tulane University in 1998.
Dr. Welch is a Board Certified Fellow of the American Board of Preventive Medicine and is certified in American Academy of Anti-Aging Medicine (A4M). He has worked in both academic and public health civil service for 20 years and is a highly experienced age management and hormone replacement physician. Dr. Welch is certified in anti-aging medicine with a special interest in the treatment of andropause and hypogonadism.
If you are interested in becoming a patient of Dr. Welch, call Ehormones MD at (801) 260-1657 for a 100% Free Consultation.
Call Ehormones MD now for a Free Consultation (801) 260-1657. We're here 24/7 to help.
Contact Us
If you have any questions or want to book a treatment, you can contact us using contact form bellow.
We're here 24/7 to help.