Testosterone Replacement and HGH Therapy in Portland, Oregon
Located in the beautiful Portland, Oregon Ehormones MD is here to guide you through the common problem of Low Testosterone or "Low T". Our doctors prescribe personalized anti-aging programs that can get you back to feeling like your old self in no time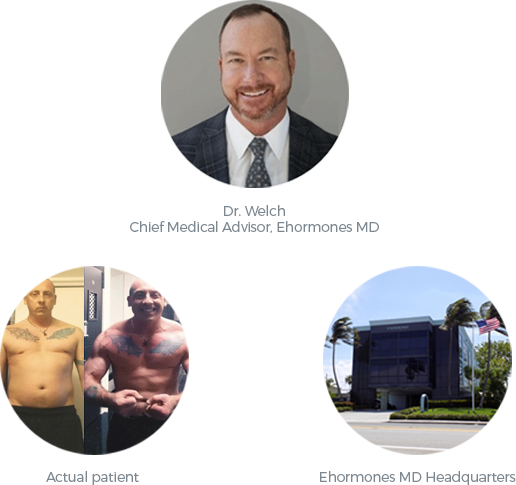 Ehormones MD Anti-Aging Clinic In Portland, Oregon
---
Welcome to the best anti-aging clinic in Portland, Oregon. Here at Ehormones MD, you'll be working with the most experienced and knowledgable anti-aging doctors in the area.
Our HGH doctors are professional and friendly and here to answer your questions. We provide men over the age of 30 HGH and testosterone replacement therapy that is safe and effective.
Our Portland TRT doctors will work with you to provide an individually-tailored program to meet your unique needs. We understand that choosing the best HGH clinic can be a difficult challenge. That's why we offer free consultations. Simply pick up the phone and call us at (800) 658-8858.
If you're a male over 30 and suffer from any of the following conditions, you may have low levels of human growth hormone and/or testosterone. If so, you may benefit from testosterone and/or HGH replacement therapy.
Decreased energy
Increased belly fat
Decreased muscle tone
Decreased exercise stamina
Poor sleep quality
Lethargy
Low libido
Suboptimal erections
If one or more of these conditions has been plaguing you for a time, we may have the solution. Call our Portland HGH Clinic now for a free consultation at (800) 658-8858 to discuss your options.
Call Ehormones MD now for a Free Consultation (800) 658-8858. We're here 24/7 to help.
What Is HGH Therapy?
---
HGH therapy is the use of human growth hormone as a supplement to restore lost levels of HGH due to the normal aging process. HGH is a type of hormone called a "peptide" that increases cell growth.
While HGH secretion in the body is strongest in the adolescent years, all adults naturally secrete it throughout their life. When normal levels are present in the body, skin, nails, hair and bones are all in optimal shape.
For men, normal levels of HGH equate to a strong sex drive, normal erections and restful sleep. Unfortunately, human growth hormone levels decline with age. Additionally, today's chemically-ridden foods, toxic environment and constant stress can bring about quicker-than-normal declines.
This decline in HGH levels can add up over the years to produce noticeable results in the body. Many men suffering the effects of low HGH experience decreased sex drive, increased body fat, less muscle tone, weaker bones, suboptimal erections, restless sleep and diminished energy.
If you're a man over 30 and wish to avoid these devastating conditions, it's vital to maintain normal levels of HGH throughout your life. If you can do so you may be able to avoid these conditions, look more youthful and have more energy.
Presently, the only safe and effective way to maintain normal levels of human growth hormone is through HGH therapy with a certified HGH clinic. If you believe you have any of the aforementioned conditions, you may want to speak with an HGH clinic near you.
FIND AN HGH CLINIC NEAR ME IN PORTLAND, OREGON: Call us 24/7 at (210) 209-8147 or submit the form on this page.
Is HGH Therapy Effective?
---
The short answer is that HGH therapy is effective. If it was not effective, we would not be servicing the hundreds of clients we have. The majority of our patients are able to restore their HGH back to normal levels within six months of treatment.
As a certified anti-aging clinic in Portland, we monitor our patients very carefully to make sure the treatment is effective. We see men all the time who enter our clinic with very low HGH levels. By maintaining regular treatment, these same men experience a gradual upward progression of HGH levels until they often return to normal range.
When patients restore their HGH levels to the normal range, most of the conditions associated with low HGH severely diminish or go away entirely. At Ehormones MD, our focus is not only on restoring normal levels of HGH, but to improve the quality of your life.
Many of the patients who return to normal levels of HGH report a stronger libido, better erections, more restful sleep, an improvement in overall mood and energy, and the ability to put on muscle easier. It should be noted that not every man will experience these results, but most do.
If you're age 30 or older and have been considering HGH therapy, we'd like to discuss your options. We offer 100% free consultations with our board certified HGH doctors. They're here to answer your every question.
Call Ehormones MD now for a Free Consultation (800) 658-8858. We're here 24/7 to help.
With continual use of HGH replacement therapy, anecdotal evidence suggests the following beneficial changes are possible:
Decreased body fat and higher exercise stamina
Increase energy and muscle tone
A higher libido
Better sleep
Optimal erections
If you'd like to experience these types of changes, you owe it to yourself to give us a call. We're confident our Portland HGH Clinic can help you.
Please feel free to contact us for a free consultation at (210) 209-8147 or submit the form on this page.
How Safe Is HGH Therapy?
---
There's been much speculation over the safety of HGH therapy for men. Many critics suggesting the therapy is unsafe want it banned.
These people claim that HGH can have serious side effects after long-term usage. However, in our continual research on HGH, we have not seen one conclusive study linking long-term HGH therapy under a certified anti-aging doctor to serious health claims.
In contrast to these claims, thousands of men worldwide have been helped by supplemental HGH when prescribed and monitored by a certified HGH clinic. Through our own experience in treating men, we know many of these patients are experiencing wonderful benefits from HGH therapy with no serious side effects.
However, it should be stated that HGH is not completely without risk – just like any drug or therapy of its kind. While this sentiment shouldn't scare you from going on HGH, it needs to be stated. To restate, when HGH is administered under the careful scrutiny of a certified HGH clinic, it is virtually risk-free.
This is because our Portland HGH doctors screen your body and blood before ever beginning treatment. If any contraindications appear – which is rare – our doctors will not start you on the therapy.
Most men who buy and inject HGH off the black market without the use of a certified anti-aging doctor usually don't screen or monitor their blood. This significantly increases the chances that the therapy is unsafe.
Many of the critics of HGH replacement therapy point to such incidents to fuel their arguments. However, the use of HGH in this manner is illegal and unsafe. In addition, most men who use HGH purchased on the black market are injecting mega-doses, which makes it more unsafe.
At our anti-aging clinic in Portland, all treatment is above board and legal. We only staff certified HGH doctors in our clinic. You can be assured you will receive the safest HGH replacement therapy here.
If you're looking for the best HGH clinic in Portland, Oregon, then give us a call at (800) 658-8858.
Call Ehormones MD now for a Free Consultation (800) 658-8858. We're here 24/7 to help.
What Is Testosterone Therapy?
---
Testosterone therapy is the use of supplemental testosterone to raise a man's testosterone levels back to the normal range. Men with low testosterone levels typically are under 400-500 ng/dL. In contrast, the average "T" levels for men range from between 500-1000 ng/dL.
When testosterone levels are in the normal range, men often experience the following benefits:
Strong libido
Optimal erections
Peak sperm production
Low fat-to-muscle ratio
Strong, dense bones
An upbeat, take-on-the-world mood
Restful sleep
Due to the same factors why men decline in HGH (pollution, food, stress), plus the natural aging of the body, testosterone levels can fall fairly quickly in men over 30. This rapid decline can cause a host of maladies that play havoc with a man's physical and mental health.
Even if the decline in testosterone levels is very gradual, men over 50 are usually well under the levels in their peak years. This again creates conditions that significantly lower quality of life
The studies we look at point to testosterone levels declining by 1.6% per year after age 30. Some men will experience even steeper drop offs. Often, HGH levels will decline the same time testosterone does, making it doubly concerning.
This is usually the time when men lose interest in sex, notice increased belly fat and lose their ambition to succeed. If any of these symptoms describe your state, you may be suffering from the effects of low testosterone.
While many claims have been made for increasing testosterone through diet, exercise, patches or pills, the only proven and effective way to do so is through a certified testosterone doctor. Only supplement testosterone through injection can raise levels back to the normal range and keep them there.
Our testosterone clinic in Portland, Oregon, has a wealth of experience with TRT therapy. Our TRT doctors have an awesome track record in being able to restore men back to normal testosterone levels. Most of our patients experience such results after just six months of treatment.
If you believe you are experiencing the conditions of low testosterone, you should contact us. Don't delay a second more. Call our Portland Testosterone Clinic for a free consultation at (210) 209-8147 or submit the form on this page.
Is Testosterone Replacement Therapy Effective?
---
While there has been much speculation over the efficacy of testosterone replacement therapy, we can confidently tell you that it is effective. If TRT was not an effective treatment, we would not be in business. Keep in mind, we are not using mega-doses of testosterone, but the right amount to restore men back to normal levels.
When TRT is conducted in a clinic with a certified TRT doctor monitoring every step of the treatment, it's very effective. Keep in mind not all men will achieve effective results, but the overwhelming majority do.
Almost all the patients who visit our clinic do so because they are experiencing the symptoms of low testosterone (mentioned above). These men report living with one or more of these symptoms for some time. Clearly, this creates a lower quality of life that typically never changes.
The only real option men have at this point is testosterone replacement therapy. After going on TRT for six months, many men report a noticeable decrease, if not total eradication, of all their symptoms. This is how we know testosterone replacement therapy is effective.
We can also see a big difference in the measured testosterone levels of the men from the beginning of treatment to month six and beyond. If you're curious to know if TRT can do the same for you, contact our Portland TRT Clinic today.
Here at Ehormones MD, we've worked with thousands of men to restore their testosterone levels. Find a Testosterone Replacement and HGH Clinic near me. Call us 24/7 at (800) 658-8858 or submit the form on this page.
Is Testosterone Therapy Safe?
---
When administered under the care of a certified TRT physician, testosterone replacement therapy is virtually free of any serious side effects. This is because our TRT doctors screen our patients' blood and biomarkers to make sure they are ideal candidates for the therapy before it is ever administered.
If any contraindications show up in the screening, our testosterone doctors will see it and advise accordingly. When patients are on the therapy, they are continually monitored to make certain it is safe and effective.
The danger in taking supplemental testosterone comes from men buying it on the black market and injecting themselves. When they do so, they run the risk of not knowing if they have contraindications. Additionally, they have no concept of the right dosage to inject and don't periodically test their blood and biomarkers.
For men not using a certified testosterone clinic and doctor, the risks can run high. Many of the critics of TRT point to these episodes as examples for it being a dangerous therapy. However, at our Portland anti-aging clinic, we know different.
We know that when testosterone is prescribed and overseen by one of our certified TRT doctors, the treatment is safe. If any adverse effects do happen while on the therapy, our doctors immediately resolve it – either by changing the dosage or stopping the therapy.
The conclusion here is that you have nothing to fear if you've been considering testosterone therapy. For men over age 30 experiencing the effects of low T, TRT is the most viable option for reclaiming your life back.
What Makes EHormones MD Unique?
When you're searching for a low testosterone doctor, Oregon has no shortage of options to offer you. A quick online search for "HGH therapy or testosterone replacement therapy near me" will undoubtedly bring up an overwhelming number of results – so how do you know how to choose the best testosterone clinic in Portland?
At EHormones MD, our innovative approach to age management, hormonal balance, and men's wellness have earned us a spot as a leader in our field. We are one of America's most trusted providers of testosterone therapy, helping clients at our dozens of offices all over the country. Here in Portland, we have become a trusted provider within the community and a source for advanced treatments for low-T. 
So, exactly what is it that makes us different from any other low-T clinic? Our expertise is unmatched, and our commitment to delivering exceptional experiences for every client is iron-clad. But beyond that, it's our comprehensive methodology and customized service that sets up apart:
All of our testosterone therapy programs are

supervised by highly-trained medical doctors

and healthcare professionals, ensuring the ultimate in client safety and satisfaction.

Your treatment will begin with

a full review of your symptoms, as well as an assessment of your medical, personal, and family history

. As a result, we are able to develop a better picture of potential contributing factors to your hormonal imbalance, as well as areas we can target for improvement. 

Because

we completely customize each client's therapy program

, you can be confident that the process is tailored to suit your needs and goals.

We will never send you home with subpar supplements or overpriced, over-the-counter medications. At Ehormones MD, we provide the

highest-quality supplements and compounded medication

for client use. 

Our hormone experts understand that reaching optimal wellness often requires lifestyle changes in addition to HGH or testosterone replacement. Ehormones MD

facilitates fitness programs, nutrition planning, and stress reduction support

to accelerate your progress and help you achieve long-term improvements. 
When it comes to the future of your health and wellness, you deserve only the very best. Don't hand your life over to just any Portland testosterone clinic; instead, make sure that you're choosing an experienced, dedicated provider that will put your needs first: EHormones MD.
Get Yourself Back on Track with Testosterone and HGH Therapies from Oregon EHormones MD
It's a common belief that as men, we hit our "prime" in our 30s – but at EHormones MD, we don't subscribe to that way of thinking. As experts learn more about what it is that powers our sense of manhood, it's becoming clear that the right approach to health and wellness can change everything. Who's to say that you can't get back to prime shape in your 40s, 50s, and beyond? Everyday, our clients are proving that life can just keep getting better as it goes on.
Make your health and wellness a priority by tackling the low-T issues that are keeping you from looking and feeling your best. The cutting-edge testosterone and HGH treatment in Portland at EHormones MD could be the key you need to unlock a new personal best in the bedroom, the workplace, and even the gym… so what are you waiting for? The sooner you get started with a personalized plan for age management and hormonal health, the faster you'll be reaching a new, even higher peak than ever before.
If you'd like to talk with us about starting testosterone replacement therapy, call Ehormones MDto schedule an appointment with our Portland HGH Doctors: (800) 658-8858. 
Find our nearest location at:
Ehormones MD Portland
6030 SE Division St
Portland, OR 97206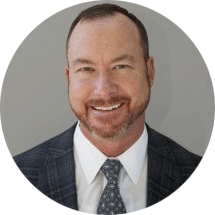 To achieve the best possible results for each patient, we must treat everyone as a unique individual. – Dr. Welch
Dr. Frank J. Welch M.D., M.S.P.H., F.A.C.P.M
---
Dr. Frank J. Welch is a leading advocate and expert in the field of hormone replacement therapy, wellness and disease prevention. Dr. Welch specializes in treating male patients with HGH Therapy and Testosterone Replacement Therapy.
Dr. Welch received his medical degree in from the University of New Mexico in 1993, where he also graduated Valedictorian in Chemical Engineering in 1985. He completed his residency in Preventive Medicine from Tulane University in 1998.
Dr. Welch is a Board Certified Fellow of the American Board of Preventive Medicine and is certified in American Academy of Anti-Aging Medicine (A4M). He has worked in both academic and public health civil service for 20 years and is a highly experienced age management and hormone replacement physician. Dr. Welch is certified in anti-aging medicine with a special interest in the treatment of andropause and hypogonadism.
If you are interested in becoming a patient of Dr. Welch, call Ehormones MD at (800) 658-8858 for a 100% Free Consultation.
Call Ehormones MD now for a Free Consultation (800) 658-8858. We're here 24/7 to help.
Contact Us
If you have any questions or want to book a treatment, you can contact us using contact form bellow.
We're here 24/7 to help.