Anti-aging and HGH Clinics in Oakland, CA
#1 HGH Doctors, HGH Therapy and Testosterone Replacement Therapy
Call today to schedule an appointment with one of our expert HGH Doctors in Oakland, CA, specializing in HGH Therapy, Testosterone Replacement Therapy, Fitness and Nutrition. Request a Free Consultation (415) 361-5863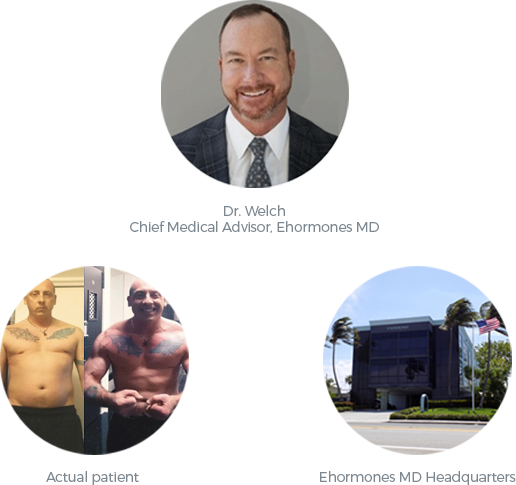 Ehormones MD Anti-Aging Clinic in Oakland, CA
---
A Oakland Resident's Guide to HGH and Testosterone Therapy
Call Ehormones MD now for a Free Consultation (415) 361-5863. We're here 24/7 to help.
What is HGH Therapy?
---
HGH Therapy involves the replacement of Human Growth Hormone (HGH) in those suffering from deficient HGH production. When a patient presents to their Oakland Ehormones MD physician with specific symptoms their physician will run a battery of tests. While some of these tests may attempt to measure HGH levels directly, other tests will analyze other factors that may contribute to the issue. Employing both of these methods will give the physician an accurate picture of each patient's unique situation.
Once a treatment protocol is developed, HGH therapy is commonly administered via injection. While some physicians will prescribe recombinant HGH (rHGH), there is a safe, effective approach that stimulates the pituitary gland to produce more of its own growth hormone. This is accomplished one of several ways using either growth hormone-releasing peptides (GHRP) or a medication called Ibutamoren. Simply put, rHGH is molecularly similar to HGH produced in the body. GHRP are signaling molecules called peptides that increase the production and secretion of HGH from the pituitary gland, while Ibutamoren is known as a growth hormone secretagogue. GHRPs, however, generally only have a maximum half-life in the body of 2 hours, whereas Ibutamoren is active in the body for close to 24 hours. Furthermore, Ibutamoren may be taken orally, as opposed to GHRPs, which are injectable only. Due to the fact HGH is broken down rather quickly in the body, patients must take injections daily.
These medications should only be taken under the close supervision of a doctor who specializes in HGH Therapy. It is important to understand that all medications, HGH therapy not excluded, have their benefits and also potential side effects. These are things you should discuss with your HGH doctor. Ehormones MD physicians will routinely follow up on the following biomarkers:
Cholesterol
Blood Glucose
CBCs
PSA
IGF-1
Total Testosterone
Free Testosterone
Estradiol
SHBG
DHEA
Cortisol
Ehormones MD Oakland schedules routine follow-up labs and consultations throughout each patient's treatment program. Not only will this reduce the risk of negative side effects, but it will also enhance the benefits of HGH Therapy by giving the doctor the ability to fine-tune the patient's dosage. Based on the lab results, Ehormones MD Oakland HGH doctor may need to adjust the treatment regimen.
Signs and Symptoms of Low HGH
---
HGH is considered a master hormone. This is because it controls a variety of biological systems like metabolism, tissue growth, muscle growth and also plays a crucial role in the reduction of central body fat. When HGH production slows and drops below the normal range, patients report a number of signs and symptoms. The symptoms may include but are certainly not limited to:
Low Energy
Increased Body Fat
Reduced Muscle Tone
Fatigue
Low Sex Drive
Dry Skin
Poor Sleep Quality
If you're experiencing one or more of the above symptoms, call Ehormones MD Oakland for a Free HGH therapy Consultation (415) 361-5863
Benefits of HGH Therapy
---
By correcting the underlying hormonal imbalances many, if not all, of the symptoms patients report, can be ameliorated. HGH therapy seeks to address the root cause of a patient's concerns, and restore their levels of HGH to a natural state. Without making this correction, the associated health problems will continue to worsen. Correcting low HGH with HGH therapy can help to decrease body fat, increase lean muscle mass, reduce fatigue, and improve cholesterol.
Forms of HGH Therapy Available in the Oakland Area
---
Many people, and for these purposes, many throughout Oakland are unaware HGH therapy comes in many different forms. It is important to understand every form of HGH therapy available along with the risks associated with them. The only FDA approved forms of HGH therapy include rHGH and GHRP. However, there are supplements on the market claiming to be "as effective" as the pharmaceuticals.
For starters, no supplement on the market has been evaluated by the FDA to support any claims. Both the FDA and FTC have issued warnings to the public to make people aware over-the-counter HGH supplements have no data backing them. Additionally, the supplement industry has very little regulation on their manufacturing process. As a result, it is difficult to determine whether or not the product contains what is listed on the label in the first place.
While rHGH is FDA approved and regulated, it has more side effects and drug interactions when compared to GHRP and Ibutamoren. Furthermore, rHGH has a very short window of activity. rHGH is used and rapidly broken down once it is injected. GHRP and Ibutamoren, on the other hand, can produce longer effects due to its mechanism of action.
This is why Ehormones MD is one of the more popular Anti-aging Clinics in the San Francisco Bay Area, with offices in Fremont, Oakland, San Jose and San Ramon.
Are there Risks Associated with HGH Therapy?
---
Too much HGH may result in:
Cardiovascular damage
Swelling
Joint Pain
Headaches
Blood Sugar Dysregulation
Acromegaly (overgrowth of the bones and organs)
If a patient notices any of these side effects, they must alert their prescribing physician as soon as possible. But, this is precisely the reason why we prescribe GHRP or Ibutamoren – they are safe, effective and they have both been the subject of numerous medical trials. The physician will then make the appropriate adjustments to the medications.
Some health conditions may also be contraindicated for HGH Therapy. This means a patient may not be a good candidate for HGH Therapy if they have one, or more of the following conditions:
Tumors
Cancer
Serious Illness
Breathing Problems
Diabetes
If you live in the Bay area, and are looking for more information on HGH therapy and what Ehormones MD can offer in a form of treatment, contact any one of our Oakland are clinics today.
Call Ehormones MD now for a Free Consultation (415) 361-5863. We're here 24/7 to help.
What is Testosterone Therapy?
---
The Ehormones MD Testosterone Therapy Guide
Testosterone is a sex hormone found in both men and women. It is anabolic which means it is responsible for signaling growth, primarily in skeletal muscle. Men over the age of 30 will often experience a drop in their testosterone by nearly 2% every year. Testosterone Therapy helps to correct this decline by providing testosterone via an injection.
To accurately assess if a patient is a good candidate for Testosterone Therapy, Ehormones MD physicians will run a comprehensive blood analysis, perform a physical assessment, and listen to patient input. Following these tests, Ehormones MD physicians will design a targeted testosterone therapy protocol unique to each patient's metabolic profile.
Ehormones MD utilizes the most effective form of testosterone injections available. Depending on the patient's lab results, some may need to take additional medications. The medications help to promote the best outcomes possible. One of the most medication given alongside testosterone therapy includes something called an aromatase inhibitor. These medications are designed to prevent the conversion of testosterone into estrogen.
Once a patient begins therapy with Ehormones MD in San Francisco, they are required to follow up regularly. These follow-ups include having labs redrawn and reviewing these labs with an Ehormones MD physician. By following a strict follow-up schedule patient outcomes can be dramatically improved while also reducing the risk of negative side effects.
Signs and symptoms of Low T
---
Testosterone is the major sex hormone in men and plays an enormous role in health/mood in women as well. Symptoms of low testosterone will vary depending on the age and sex of the person. The following things are among the most common symptoms of low testosterone:
Low Sex Drive
Depression
Fatigue
Increased Body Fat
Decreased Muscle Mass
This is not a complete list. Signs of low testosterone may be different depending on the individual. Lab tests are the only way to know for certain if low testosterone is causing these issues.
If you're experiencing one or more of the above symptoms, call Ehormones MD San Francisco for a Free testosterone therapy Consultation (415) 361-5863
Benefits of testosterone therapy
---
Testosterone therapy has a wide range of benefits for those suffering from low testosterone. Some of the more prominent benefits reported by testosterone therapy patients include improved libido, increased muscle mass, and improved mood to name a few. Essentially, any issues or concerns caused by low testosterone can be ameliorated by testosterone therapy.
Forms of testosterone therapy available to those in the San Francisco area
---
Testosterone therapy has been around for decades. As a result, patients have many different options to make when it comes to the form of their therapy. Available options for testosterone therapy include:
Gels
Pellets
Oral (capsules or tablets)
Skin Patches
Injections
Injections have been around the longest and are the most economical. One of the benefits of injection-based testosterone therapy is, nearly everyone responds quickly. Injections are typically given every few weeks.
Risks associated with testosterone therapy
---
With the right treatment protocol, there should be little to no side effects of testosterone therapy. This only makes sense considering the goal of testosterone therapy is to restore a patient's testosterone to a normal, healthy, range. Common side effects of testosterone therapy include:
Acne
Edema
Respiratory Issues
High Red Blood Cell Count
Cardiovascular Disease
When considering testosterone therapy it is always important to weigh the pros and cons. Often the benefits a patient will experience from balancing out their hormones will dramatically outweigh the potential risks of its side effects. https://www.health.harvard.edu/mens-health/is-testosterone-therapy-safe-take-a-breath-before-you-take-the-plunge
The Ehormones MD Oakland Testosterone Therapy Process
---
Schedule your testosterone therapy consultation at our Oakland clinic
If you live in the Oakland area, and you're looking for the best HGH Therapy clinic, schedule your call with Ehormones MD today. To get started, Oakland patients are encouraged to call 1-800-656-8858 to schedule an initial consultation. Staff is available 24/7 to answer all questions.
Consult with a local Oakland physician
In the initial consultation, Ehormones MD Oakland Staff will gather a general health history and better understand your goals. With this in mind, the Ehormones MD Oakland physician will begin ordering.
Get blood labs specific to testosterone therapy
Once the appropriate labs are ordered, patients will be scheduled to get blood drawn. We will need to determine a variety of biomarkers depending on the therapy program. These biomarkers may include:
Total Testosterone
Free Testosterone
Estrogen
Growth Hormone
IGF-1
DHEA (dehydroepiandrosterone)
SHBG (sex hormone-binding globulin)
Cardiac Biomarkers
Cholesterol and Triglycerides
Inflammatory Markers
PSA (prostate inflammation)
Thyroid Hormones
Blood Glucose
Cortisol Levels
Blood Count
Liver Function
Review labs with your local San Francisco physician
Once the lab reports come back, patients will be scheduled to follow up with their Ehormones MD San Francisco physician. This is when the physician will explain the importance of each test result. The appropriate hormone therapy plan is laid out following the review of lab work.
Receive your customized testosterone therapy program
Following the review of lab work, the targeted hormone therapy plan begins. Therapy is sent overnight and received within 3 days. After 5-8 weeks of treatment, follow up lab work is scheduled. The Ehormones MD San Francisco physician will then make the necessary adjustments to medication if needed.
If you're age 30 or more, you are probably experiencing the signs and symptoms of aging. You may be suffering from Low Testosterone and/or Low HGH. If you live in the San Francisco, Oakland, San Jose or San Ramon areas, call today to schedule an Free Consultation with an expert: (415) 361-5863
We offer 3 San Francisco Area Offices:
Ehormones MD Fremont
3100 Capital Ave., Suite A
Fremont, CA 94536
Ehormones MD San Jose
2690 S. White Rd., Suite 235
San Jose, CA 95148
Ehormones MD San Ramon
9140 Alcosta Blvd., Suite D
San Ramon, CA 94583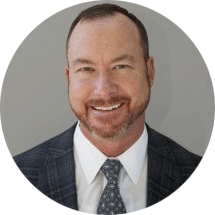 To achieve the best possible results for each patient, we must treat everyone as a unique individual. – Dr. Welch
Dr. Frank J. Welch M.D., M.S.P.H., F.A.C.P.M
---
Dr. Frank J. Welch is a leading advocate and expert in the field of hormone replacement therapy, wellness and disease prevention. Dr. Welch specializes in treating male patients with HGH Therapy and Testosterone Replacement Therapy.
Dr. Welch received his medical degree in from the University of New Mexico in 1993, where he also graduated Valedictorian in Chemical Engineering in 1985. He completed his residency in Preventive Medicine from Tulane University in 1998.
Dr. Welch is a Board Certified Fellow of the American Board of Preventive Medicine and is certified in American Academy of Anti-Aging Medicine (A4M). He has worked in both academic and public health civil service for 20 years and is a highly experienced age management and hormone replacement physician. Dr. Welch is certified in anti-aging medicine with a special interest in the treatment of andropause and hypogonadism.
If you are interested in becoming a patient of Dr. Welch, call Ehormones MD at (415) 361-5863 for a 100% Free Consultation.
Call Ehormones MD now for a Free Consultation (415) 361-5863. We're here 24/7 to help.
Contact Us
If you have any questions or want to book a treatment, you can contact us using contact form bellow.
We're here 24/7 to help.