HGH Therapy and Testosterone Replacement Therapy in Atlanta
Services offered include Testosterone Therapy, HGH Therapy and Men's Wellness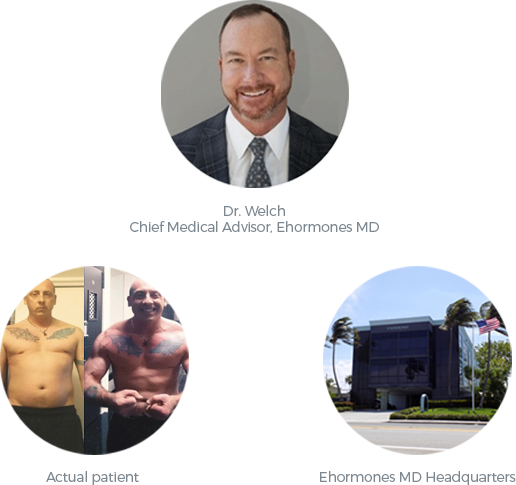 Advanced Age Management and Testosterone Therapy for Men
---
Believe it or not, getting older doesn't have to mean settling for a subpar quality of life. Most of us have heard of the so-called "silver fox," a man that still has all the sex appeal, stamina, and mental focus of his youth. And even though plenty of people assume that achieving silver fox status is reserved only for celebrities, it all comes down to having a solid strategy for age management – and that's where Atlanta Ehormones MD comes in.
At our Atlanta HGH and testosterone clinic, we provide cutting-edge treatments to restore your vitality and get you back to your best self. In many cases, when a man is feeling like less than 100%, low testosterone levels are to blame.
Feeling like you're running low on energy, no matter how much sleep you get? Or maybe your sex drive just isn't what it used to be. Your low-T red flag might be thinning hair, a gut, or even muscle loss. Whatever it is that's brought you here, HGH therapy and testosterone treatment could be the solutions you've been searching for.
Advanced Treatment Options from Our Atlanta Anti-Aging Clinic
---
At Ehormones in Atlanta, we have just one goal: to help every man look and feel like the champion he deserves to be.
Our age management experts take a comprehensive approach to health and wellness with tailored treatment programs that include:
Doctor supervision

A detailed initial assessment

Ongoing evaluations and adaptations

Fitness and nutritional support

Premium-quality medications and supplements

Stress reduction support
Ehormones MD Anti-Aging Clinic
---
Looking for the best anti-aging clinic in Atlanta, GA? We're right here. At Ehormones MD of Atlanta, we're determined to give you the best care and most advanced treatment in anti-aging.
If you have an interest in beginning HGH therapy or TRT, we want to lead you through each stage of the process. Our Atlanta anti-aging clinic is here to answer any questions you have. And our knowledgeable staff of anti-aging doctors is on call for you.
When you enter our Atlanta HGH clinic, be assured you're in good hands. Our experienced staff of HGH doctors will create an individualized anti-aging program based on your specific needs.
We know selecting the best anti-aging clinic to work with can be confusing with all the existing options. For that reason, we offer 100% free consultations to new patients interested in anti-aging treatment. Our anti-aging physicians will answer your questions and explain the various therapies we offer.
If you're a male more than 30 years of age suffering from any of the following conditions, you may be a candidate for our anti-aging medicine.
Decreased energy
Increased belly fat
Decreased muscle tone
Decreased exercise stamina
Poor sleep quality
Lethargy
Low libido
Suboptimal erections
If these conditions have been plaguing you, pick up the phone and give us a call. Our Atlanta anti-aging clinic could have the solution you've been seeking.
Call us now for a free consultation at (678) 608-2554 to discuss your options.
Call Ehormones MD now for a Free Consultation (678) 608-2554. We're here 24/7 to help.
What is HGH Therapy?
---
HGH is short for "human growth hormone". Without going into too much detail, HGH is basically a peptide hormone found in all humans. Both sexes, male and female, secrete human growth hormone lifelong. However, it's very important in men.
The acronym "HGH" is often equated with the early phases of life, when growth occurs. The reason is that human growth hormone stimulates cell growth and reproduction, causing children to grow. However, HGH is also essential for other processes, which is why all adults secrete it.
Adults, most notably men, secrete normal HGH levels up to the age of 30. When the levels are in the normal range, health is usually good. Hair, skin, nails, and muscle tone all look and function optimally.
But once the age of 30 is reached, HGH levels decline in most men. This is in large part due to the natural aging process. Some men's HGH levels drop faster than others, but all men will begin their decline typically between ages 30-40.
The toxic world in which we live in has only contributed to the declining and alarming drop in HGH and testosterone levels of men today. This growing trend has produced a number of symptoms in men as young as 30-40. Such symptoms include:
suboptimal erections
low sperm production
loss of muscle
increased belly fat
less restful sleep
loss of sex drive
Fortunately, a solution to the challenge of low HGH and testosterone exists. The answer is found in HGH and testosterone therapy. These miracles of science are the keys to reversing the aging process in men.
By using HGH Therapy, our Atlanta HGH doctors can revitalize a man's HGH levels back to the normal range. Once levels return to the normal range, most, or all, the above symptoms typically disappear.
Some media and medical pundits extoll HGH therapy as "the fountain of youth". While we can't exactly ink that sentiment in writing, many of our current patients attest to it.
If you want to learn more about HGH replacement therapy, contact our Atlanta HGH clinic. Our HGH doctors are some of the most competent physicians in the business.
FIND AN HGH CLINIC NEAR ME IN ATLANTA: Call us 24/7 at (678) 608-2554 or submit the form on this page.
Is HGH Therapy Effective?
---
Human growth hormone replacement therapy can restore HGH levels back to the normal range for men over 30. Most patients experience these results after only six months of being on treatment.
Keep in mind, we are not offering mega-doses of HGH to men. We are simply providing our patients just enough HGH therapy so that their levels return to the normal range. This makes the therapy safe and effective.
With the prolonged use of HGH Therapy, men over the age of 30 can begin to see a gradual improvement in their symptoms. These often include:
More muscle tone and less belly fat
Bones become more dense and strong
Libido and erections improve
Sperm production returns to normal amounts
Increased daily energy and more restful sleep at night
Our certified Atlanta HGH doctors have consistently experienced these results with our patients over the last decade. There are few things our HGH physicians like more than to see our HGH patients return to living a fulfilling life.
If you speak with these patients, they'll report an overall improvement in mood, libido and health after going on treatment. We should stress that not every patient at our Atlanta anti-aging clinic will experience these results, but a large percentage do.
If you're more than 30 years of age and believe you are experiencing the conditions of low HGH, you should consult with us. Our consultations are 100% free of charge and our certified Atlanta HGH doctors are here to answer your every question.
Call Ehormones MD now for a Free Consultation (678) 608-2554. We're here 24/7 to help.
Is HGH Therapy Safe?
---
On the whole, human growth hormone replacement is an extremely safe therapy. But this is only the case if done with a certified anti-aging clinic and administered by an HGH doctor.
At Ehormones MD, all the HGH physicians at our Atlanta anti-aging treatment clinic are board-certified. Our anti-aging doctors have prescribed HGH and testosterone to thousands of patients are very knowledgeable about the entire process.
It's important to realize that before even starting HGH therapy, our Atlanta HGH doctors screen you as a measure of the protocol. This is to ensure no contra indicators exist that would prevent you from beginning therapy.
For every new patient that enters our anti-aging clinic, the patient's blood and biomarkers are checked to be sure the HGH therapy will be safe. The majority of our patients experience successful screens and are approved for HGH supplementation.
With proper screening and consistent monitoring once on the treatment, HGH therapy is as safe as any other therapy on the market. The negative picture painted of HGH therapy that most people hear about is often regarding black market users.
These users purchase HGH on the black market, often self-prescribing mega-doses that potentially have harmful side effects. To make matters worse, these black-market users don't screen or monitor their blood and biomarkers before or while taking HGH.
Taking HGH in this way can of course lead to health implications. Many of the critics of HGH therapy point to cases like these to build their arguments.
However, once you step into our Atlanta HGH clinic, you can be 100% assured of receiving the safest treatment and highest quality HGH. As the years pass, our Atlanta anti-aging clinic is achieving even more outstanding results for our patients – and done with the highest safety standards in mind.
While HGH can be a very effective treatment, we again need to state that just like any drug or therapy, it's not without some risk. A small percentage of patients we treat may experience adverse effects to HGH supplementation – but it's rare.
If you become a patient of ours and experience negative side effects from HGH, our Atlanta anti-aging doctors will immediately stop therapy or alter the dosage. Contrary to many other anti-aging clinics, we're present to assist you along the entire path to restoration.
If you're looking for the safest HGH clinic in Atlanta, give us a call at (678) 608-2554. Our consultations are completely free and we're here 24/7 to answer any questions you may have.
Call Ehormones MD now for a Free Consultation (678) 608-2554. We're here 24/7 to help.
What Is Testosterone Therapy?
---
In short, testosterone therapy is the use of supplemental testosterone in men with lower than normal levels. By administering TRT (testosterone replacement therapy) men can gradually return to a normal range and alleviate the conditions that come with low "T".
What's considered to be normal range testosterone for men over 30? The most prestigious medical sources consider it to be 500-1000 ng/dL. If these levels are not maintained throughout life, men can experience a host of negative conditions.
And why is testosterone so important to a man's overall health? It's chiefly because testosterone is the hormone in a man's body that is responsible for so many health functions. Without testosterone, a man's body cannot function optimally and many systems of the body, such as the brain, heart, bones and muscles, begin to decline.
If testosterone levels remain in the normal range, good health is typically experienced. However, this is true mostly for men in their teenage years and 20s. Once men reach their 30s, testosterone can decline by as much as 1.6% per year for the remainder of life.
While this seems like a small amount in the short term, it can add up to a large deficit through the years and decades. Once men reach middle age, the decline is more evident, and the symptoms of low testosterone are often felt.
These symptoms are similar to the conditions of low HGH and include the following: less muscle tone, more belly fat, lower libido, less bone density, diminished energy, suboptimal erections, etc.
These pernicious conditions accelerate with age and generally do not improve. If no intervention is taken, testosterone levels will typically continue falling with age. Often this results in depression and health issues that can have dramatic effects on a man's life.
In the past, there was nothing that could be done to stop or reverse this process. However, we now have a way to stop and reverse it. It's called testosterone replacement therapy and it's one of the miracles of modern science.
By using TRT, a man can raise his testosterone levels back to the normal range. If this happens, it's very possible to reverse the damaging conditions suffered from low T.
Most men know this already and have tried treating themselves with testosterone pills, patches, and supplements. Unfortunately, these methods are not effective.
The only real way to raise testosterone levels and keep them elevated is through injection. That is the method we use at our Atlanta testosterone clinic to treat our patients.
Most of the patients we treat at our Atlanta TRT clinic see a return of testosterone levels to the normal range after just six months on the therapy. Our Atlanta testosterone doctors have an excellent track record of achieving success with a very large percentage of our patients.
If you believe you're experiencing the symptoms of low testosterone, pick up the phone and call us now. Our Atlanta Anti-Aging Clinic is here to help. Call us 24/7 to schedule your free consultation at (678) 608-2554 or submit the form on this page.
What are the Signs of Low Testosterone in Men?
---
Many people will tell you that, when you're in your 40s, 50s, and beyond, it's just not realistic to expect to feel like you did in your 20s and 30s – but is that really true? Actually, most of the supposed signs of aging are symptoms of low testosterone, including:
Low sex drive
Erectile dysfunction (ED)
Irritability and mood swings
Constantly feeling tired
Depression
Fat accumulation around the midsection
What Causes Low Testosterone?
---
Any of the symptoms above could mean you have low-T – but why? There are a variety of factors that can contribute to low levels of testosterone, such as:
Aging
Certain medications
Some medical conditions, including autoimmune and metabolic disorders
Injury to the testicles
Obesity
So, why does figuring out the cause of low T matter? Once we pinpoint what's throwing off your testosterone levels, we'll be ready to resolve the core of the issue and deliver sustainable results.
Is Testosterone Therapy Effective?
---
Yes, absolutely! TRT has been effectively used to boost the testosterone levels of men for more than 20 years now. At our Atlanta testosterone clinic, we have a tremendous amount of experience in restoring men back to the normal testosterone range.
If you're curious to know if testosterone replacement therapy really works, we're here to tell you it does. But it's critical that it be prescribed by a certified anti-aging doctor, administered by injection, and maintained through time.
Symptoms of Testosterone Deficiency (Low Testosterone)
---
Have you been feeling some serious side effects from getting older? Even if you're barely crossing the threshold into your 40s, you're probably already feeling middle age creeping up on you. But actually, so many of these signs of aging are actually the symptoms of a larger (and relatively easy to fix) issue: hormonal imbalance.
If you're dealing with any of the following symptoms of low testosterone, it's time to start thinking about hormone therapy now:
Decreased sex drive, stamina, and performance

Erectile dysfunction

Changes in mood

Weight gain and unwanted body fat, especially around your gut

Issues with memory, focus, and concentration
With the state of medical technology today, there's no valid reason why men suffering from low testosterone should not be on treatment. The men we treat are currently experiencing terrific results and so could you!
These men are reporting to us a slow reversal of the damaging conditions associated with low T. After six months of being on treatment, most men report a noticeable difference in the quality of their lives. While a large percentage of patients report these results, it cannot be guaranteed every patient will.
Still, most of the men we treat go on to lead more enjoyable and fulfilling lives. With the gradual reversal of the symptoms of low testosterone, our patients experience better relationships, a healthier body, and improved overall mood.
If you've been searching for the best TRT clinic in Atlanta, we're here for you. Our Atlanta anti-aging doctors are on call and ready to assist. Come visit our clinic to work with doctors you can trust.
We've helped thousands of men to restore their lost youth. If you believe you're suffering from low testosterone, chances are our testosterone clinic in Atlanta can help.
Find a Testosterone Clinic near me. Call us 24/7 at (678) 608-2554 or submit the form on this page.
Is Testosterone Therapy Safe?
---
The short answer is yes. Testosterone therapy has been used for over 20 years to great effect with very little credible evidence showing it to be unsafe.
In a similar manner to HGH therapy, detractors of TRT point to cases of black-market use as examples of its "supposed" danger. These types of claims only confuse the public. They cover up the actual scientific evidence of the safety and effectiveness of testosterone replacement as a therapy.
While no therapy or drug can ever claim to be 100% safe, TRT done with a certified anti-aging clinic and doctor is one of the safest treatments of its kind. This is in large part because all our patients are carefully screened and monitored for contraindicators.
This makes the treatment exponentially safer than black market users of TRT who self-prescribe. When you use our testosterone physicians, you can rest assured you are receiving the best quality testosterone and care in the industry.
Our services cost money and are not typically covered by insurance, but you'll find our prices to be significantly lower than the more popular anti-aging clinics advertised on the net. While we're not at liberty to state them, our clients are often surprised how much less we charge for the same great quality service.
When you choose to work with us, you'll be in the hands of the best TRT doctors in Atlanta. The trust that we've developed in our patients through the years has gained us a reputation for being one of the best anti-aging clinics in Atlanta.
Come experience the difference with us. If you decide to go on TRT therapy with Ehormones MD, you can relax and know the treatment will be safe and effective. That's why we continually monitor all our patients for as long as the therapy lasts.
If you're still concerned about the safety of testosterone replacement therapy, we're glad to discuss it in our free consultation. We understand most of the patients who come to our Atlanta testosterone clinic are new to it.
If you'd like to talk with us about starting testosterone replacement therapy, call Ehormones MD now for a Free Consultation (678) 608-2554. We're here 24/7 to help.
At Ehormones MD Atlanta, our doctors rely only on the most state-of-the-art diagnostics to diagnose and treat adult male with low testosterone and low growth hormone. All treatments are customized to the individual needs of the patient and include nutritional counseling, fitness regimens, testosterone therapy, HGH therapy, and male sexual enhancement if necessary.
Are you suffering from one or more of the following symptoms?
Decreased energy levels
Central body fat
Decreased muscle mass
Decreased exercise capacity
Diminished sex drive
Erectile problems
Brain fog
Mood swings
Poor sleep quality
Our men's wellness programs include:
Highly trained Medical Doctors to closely supervise all Hormone Therapy Programs
A comprehensive review of symptoms, medical, family, and personal history
Testosterone Replacement Therapy
HGH Therapy
Ongoing evaluations
Quality Compounded Medications
Highest quality supplements
Fitness programs
Nutrition planning
Stress reduction plans
After the age of 30, the natural production of your major hormones including Growth Hormone, Testosterone, Progesterone (and Estrogen in females) begins to decline. Both males and females experience a decline in quality of life, which is directly related to natural hormonal decline.
Our Approach to Testosterone Replacement Therapy (TRT)
---
Ehormones MD is one of the nation's leading providers of HGH and testosterone therapy, largely due to our innovative approach to treatment. We don't just aim to treat the symptoms of low-T; we work to improve your overall wellness from all angles – here's how:
First, you'll undergo a detailed health evaluation so we can get a clear picture of your symptoms, medical history, family history, and current physical health. We'll complete a full lab panel, which provides accurate data for current hormone levels and other potential issues.
Then, we'll use all of that information to devise a personalized treatment plan that specifically suits your needs and goals. No two patients are the same, so neither is our treatment approach. Depending on your symptoms, levels, and other details, your customized strategy could include any combination of the following:

a. Natural hormone balancing
b. Testosterone and HGH therapies
c. High-quality compounded medications
d. Professional-grade supplements
e. Nutrition planning
f. Fitness programs
g. Stress reduction support

Your treatment will be 100% supervised by an experienced low testosterone doctor, and we will regularly check in with your progress. That way, we can optimize your results in real-time to make sure you reach your goals as quickly as possible, while still prioritizing your health and safety.
Renew Your Sense of Vitality with Atlanta TRT and HGH Therapy from Ehormones MD
---
Effective, safe, and based on medical science, testosterone replacement and HGH therapy are a must for aging well. Learn more about how you can banish low-T and get back to living your best life when you schedule your consultation today!
Put Your Confidence in the Best Age Management Clinic in Atlanta, GA
---
Don't trust your health and wellness to the B-team when the best in the business is here and ready to help: Ehormones. We've spent years mastering our medically-backed approach to age management for men, incorporating HGH therapy, testosterone treatment, and other methods for maximum results. As a result of countless satisfied patients, our practice has grown to include more than 30 offices across the nation.
Take back your life and throw a one-two punch to the unwanted signs of aging with innovative anti-aging therapies for men from Ehormones. Learn more about hormone therapy and how it can transform your body and mind by contacting our Atlanta HGH clinic to schedule your consultation today.
Call today to schedule an appointment with our Atlanta HRT Doctors: (678) 608-2554
Find our nearest office at Ehormones MD Atlanta, 3517 Lake City Industrial Ct. suite 100, Acworth, GA 30101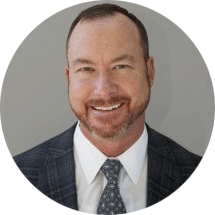 To achieve the best possible results for each patient, we must treat everyone as a unique individual. – Dr. Welch
Dr. Frank J. Welch M.D., M.S.P.H., F.A.C.P.M
---
Dr. Frank J. Welch is a leading advocate and expert in the field of hormone replacement therapy, wellness and disease prevention. Dr. Welch specializes in treating male patients with HGH Therapy and Testosterone Replacement Therapy.
Dr. Welch received his medical degree in from the University of New Mexico in 1993, where he also graduated Valedictorian in Chemical Engineering in 1985. He completed his residency in Preventive Medicine from Tulane University in 1998.
Dr. Welch is a Board Certified Fellow of the American Board of Preventive Medicine and is certified in American Academy of Anti-Aging Medicine (A4M). He has worked in both academic and public health civil service for 20 years and is a highly experienced age management and hormone replacement physician. Dr. Welch is certified in anti-aging medicine with a special interest in the treatment of andropause and hypogonadism.
If you are interested in becoming a patient of Dr. Welch, call Ehormones MD at (678) 608-2554 for a 100% Free Consultation.
Call Ehormones MD now for a Free Consultation (678) 608-2554. We're here 24/7 to help.
Contact Us
If you have any questions or want to book a treatment, you can contact us using contact form bellow.
We're here 24/7 to help.